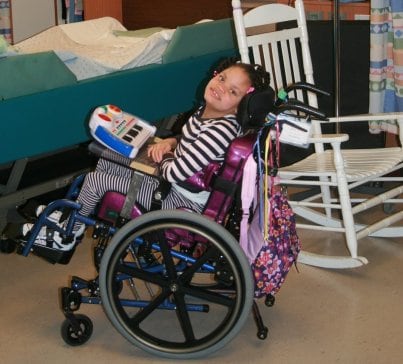 Checkered Flag is a great supporter of St. Mary's Home for Disabled Children.The last two years, the general manager of Checkered Flag Volkswagen in Virginia Beach has turned the dealership's annual "Buy a Car from a Rock Start" sales event into a benefit for the children of the Home.
Now, Checkered Flag is pushing the pedal to the metal with an incredibly generous offer — and a challenge.
If 500 new people "like" Checkered Flag Auto Group's Facebook fan page in the month of July, Checkered Flag Volkswagen will donate a brand new 2010 VW Beetle to the Auxiliary Board of St. Mary's Home. The new Beetle will be raffled off during the Auxiliary's 6th Annual Gala and Auction in February, with all proceeds going to the Home.
Read more about the challenge — and about a Checkered Flag employee's recent visit to the Home — here. Please recommend Checkered Flag Auto Group to all your Facebook friends, and spread the word to to help reach the goal. While you're on Facebook, don't forget to click the "like" button St. Mary's page as well.